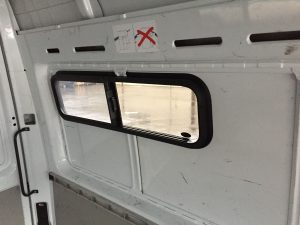 Converting your van into a campervan is a tough task. You have to make sure everything is done properly – most especially van windows installation.
Windows ensure your van has proper lighting and can even serve as insulation. That said, here are things you should prepare when installing windows.
Van Windows Installation
To ensure your work is seamless and properly done, prepare yourself and your van. Here are the most important preparations you should do:
1. Equipment
Get everything you need for van windows installation. You'll definitely need some power tools to install your window. You may also need a high-quality sealant to avoid leaks in the future.
Before starting, make sure your equipment is complete and working. This will save you time.
2. High Quality Van Windows
Of course, never forget the van windows itself. Find a reliable company that will create your van windows. You can search the internet for local companies so you can easily visit them.
Besides their profile and history, you can also search for online reviews. Better reviews will mean that the company delivers their promises.
3. Measurements
Prepare the measurements of the windows. Make sure it is exact as the wrong measurements could be problematic. You'll have to spend more and wait even longer.
If you are unsure, the internet has lots of videos about proper window fitting. You can also ask for the help of the company you're hiring.
4. Money
Make sure your pockets are full. Installing windows are already costly – the entire conversion will be more. Before your window installation or any conversion, save money to cover the costs.
5. Mind and Body
Lastly, prepare yourself. It will take a few days to do van windows installation alone. The whole task may take weeks or even months to be fully completed.
Related: How To Do An RV Window Installation