RV Windows for Use in:
Coaches
Bus Conversions
Houseboats
Emergency Vehicles
Fifth Wheels
Mass Transit Vehicles
Truck Canopies
Shuttle Buses
Equipment Cabs
Fleet Bus
Vans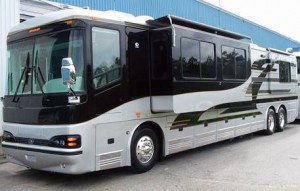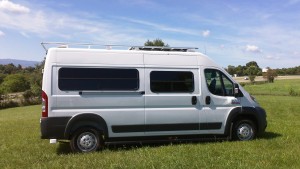 Motion Windows products are available in either single pane or insulated/dual pane. We manufacture virtually any size or shape available and offer a variety of slide options.
Our commitment to craftsmanship is unsurpassed. Every window we build is manufactured with superior materials providing optimum reliability and value. We work vigorously to set the standard in aluminum window manufacturing.
Peninsula Glass windows provide the ideal solution for recreational vehicle and luxury houseboat owners who are looking for the added comfort of insulated windows. The Series 1800 dual pane windows are offered with radius or mitered corners. Features include the "motion slider track", double "fin-seal" design, top quality hardware, and dual pane glass manufactured with a true dual seal and a rigid spacer packed with the dual mixed media absorption material.
The quality of a Motion Windows surpasses any other window on the market. Frames are made with a hard-coat anodized aluminum, which reduces maintenance and corrosion. Their energy saving construction saves on air conditioning and heating costs. Road noise is also greatly reduced with our insulated windows. An attractive charcoal gray aluminum screen is custom built to fit every sliding window. Our screens slide and are removable for easy cleaning.
Looking for the right RV windows? RVwindows.com is here to help. We offer the largest selection of RV windows at the best prices.
Key Benefits:
Reduced Heat Loss
Minimized Condensation and Frost
Road Noise Reduction
Anodized Aluminum Frames
High Quality Components, Including Seals, Tracks, & Hardware
Aluminum Screen Mounted with Vibration Resistance Guides
Patented Equalizing Valve on Oversized Insulated Windows
For other RV windows items.