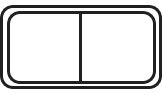 Motion Windows Build Your Window Now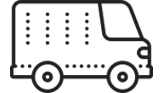 Van Windows Sprinter – Ram ProMaster – Ford Transit
Proven Quality and Craftsmanship
Peninsula Glass is a fully integrated manufacturer. Our facility includes state of the art tools, including a water jet and automatic cutting table, two glass tempering furnaces, several aluminum-profile bending machines, as well as a team of the most talented window fabrication people in the country.
Clients Trust In Us
I thought you deserved some feedback about the recent window order you made and sent out to me here in Colorado. The crate and packing was an amazing job (please compliment the worker who did that). I have looked over all the windows and am pleased with every one of them. Great job. They are exactly as I had hoped for.
Ford Stoecker
Upon receiving my custom window order I was absolutely floored by the high level of quality of my 3 windows. The fit and finish is flawless. In my 24 years as an RV technician, I have yet to see this level of quality in RV windows. From the ordering to the fantastic crating this company is the only window manufacturer you'll only want to deal with. Thanks to everyone and all the staff for supplying me high-end windows for my custom high-end trailer builds. I look forward to continuing to using Motion Windows for all my builds.
Ace of Spades
Custom RV
I just wanted to say thank you for such a well-made easy to install product. Your tutorial video is amazing, the step-by-step directions makes a novice feel like a professional. I installed your window on a Promaster 1500 and the entire process, from unboxing till finish, took only an hour and a half. I know that is probably a horrible time for the pros, but I'm proud of it… lol. I will highly recommend your product.
Joe S.
Monroe, NY