Repairing or replacing RV windows for an upgrade? It's best that you know where and how to find RV window installation parts. The quality of the parts will surely change your camping game.
Things to Consider When Buying RV Window Installation Parts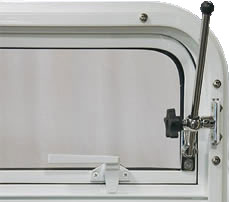 Below are four things you need to consider when buying parts for RV window.
Where to Buy
A reliable and reputable place is all you need. A lot of shops nowadays have their own website. It's best to check them out on the internet first.
You can get the information you need when you do your research online. From where they are located to what they are offering. Additionally, check reviews so you know the place is legit.
Related: 5 Things To Consider About Vehicle Window Replacements
Quality
When upgrading your RV, high-quality RV window installation components are a must-have. You can guarantee it will do the best job. Plus, it's more likely to prevent damages.
These high-quality products may be more expensive. But you can ensure it will be worth the money you spend.
Suitable for Your Needs
Check the measurements and the instructions of every part. Make sure it works well with the windows to avoid wasting money. For example, buy a knob that's easy to handle – especially when you have smaller windows.
You should also get sealants that will work best with the material of your windows.
Price
Although quality parts are more expensive, that doesn't mean you should ignore your budget. Check prices for each product on every shop you locate. Compare them and see which ones will work with you.
If you really want the best, take time to save money.
RV window installation is no joke. You need to do it properly with the right parts to avoid damages to your valuables.