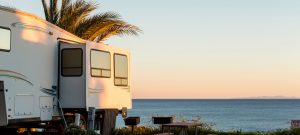 Building your very own travel trailer? Among the most important parts are the trailer windows. These ensure that you have enough lighting when you're traveling.
Windows are also effective insulation if you know which one to choose. Plus, it provides cool fresh air whenever you've stopped for the day.
That said, here are things to consider and steps to take when adding travel trailer windows.
What to Consider when Adding Trailer Windows
Here are things to consider when building windows for your van:
Size – You'll likely have to cut some space for your RV windows. The size may depend on what you think suits your needs. Plus, it may also depend on where you're having it.
Style – Will it be fixed? Or do you want a sliding or awning window? Choose the frame color as well as the glass tint.
Single or Double Pane – Each one has its own set of pros and cons. Check which ones work well for you.
Building Your Windows
Decide on the placement and measurement of the windows. Start cutting a hole for the window and make sure it's straight to avoid leaks.

Work on the frames first. You can choose from different colors of aluminum.
Cutting the glass will require special tools. Make sure you've measured it first before making the cut.
Fit the glass into the frames. Add a high-quality sealant to secure and stop any leaks.
Building your very own windows may require enough knowledge and skills. If you're new and you're unsure how to proceed, get help from a friend. Or if all else fails, it's best that you find a company that offers travel trailer windows.