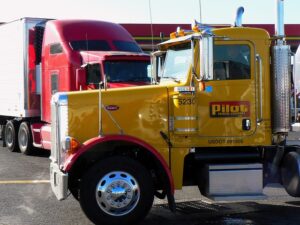 Damaged windows on your truck are annoying and in truth, a bit dangerous. Nobody wants bits and pieces of glass all over their seats. That's why truck window repair services are essential. Even the tiniest crack on that window can spell trouble, believe that. So if you're in the market for such a service, here's what you can expect.
Basic Expectations
There's no single going rate for truck window repair. Every provider's pricing method is different. Various materials can also influence the cost, as well as the labor it takes to get the job done. It's hard to give an exact number, but you should expect to pay more if you opt for something custom-made. A custom window means you pick the shape, type of glass, and even the tint. If you want it tailored to your specifications, it'll cost more.
Assuming you're on your way to the nearest repair center, ask yourself this. Are you sure that the glass is even repairable? It can save you a lot of time and money if you consider this beforehand. Most service providers can repair single-line cracks as long as several inches. Single-line means there is a long, continuous crack that originates from one point. Anything longer than that and the integrity of the glass suffers. That means you will need a truck window replacement, not a repair.
If you want an exact estimate ASAP, you can go to a repair company's website and use their online quoting system. There, you can input the details of the repair job you need. Various options include glass measurements and the shape of the window. There's also the option for different window types, frame colors, and glass tint. You'll get a personalized quote that can help with estimating your budget after filling up the form.
Related: 5 Things To Consider About Vehicle Window Replacements
Does My Insurance Cover This?
Did you know that a comprehensive auto glass insurance plan can cover this expense? Even some car insurance policies can cover auto glass as well. If you want to find out, just pick up the phone and contact your insurance provider for a detailed breakdown. Most of the time, a plan does cover 100% of the deductible.
Or you can opt for a repair company that has close ties with reputable insurance companies. That way, there's not as much hassle. A simple google search for the nearest auto glass repair providers will yield results. Or you can contact them further to confirm whether they handle insurance transactions!
Even the mighty duct tape can't save you from unwanted repair costs for long. Cracked truck windows are not only eyesores, they can be potentially dangerous as well. Whether you decide to DIY or hire a pro, you can always count on quality truck windows from Peninsula Glass.