When choosing the best aftermarket sprinter windows, you should consider the type of window, the size, and placement of the window, window style, prices, and installation procedure.
Sprinter vans are becoming increasingly popular as both work and recreational vehicles. They offer a lot of space and can be customized to meet various needs. For example, aftermarket windows provide better visibility, insulation, and ventilation than stock windows.
There are a few factors to consider when choosing the best aftermarket windows for Sprinter vans.
Decide What Type of Window You Need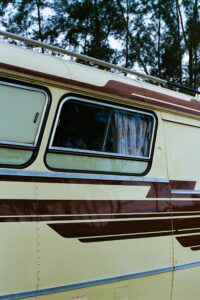 There are two main aftermarket windows for Sprinters – fixed and opening.
Each has its benefits and drawbacks, so choosing the one that best suits your needs is essential.
Fixed Sprinter Window
A fixed window is a great option if you're looking for maximum security and climate control. These windows are designed to be permanently sealed, so they're ideal for use in areas where weather conditions could be a concern.
They're also the more economical choice since they don't require moving parts that could eventually break down.
Benefits of Fixed Sprinter Window:
More secure since you cannot open them
Lower cost
Increased climate control
Drawbacks of Fixed Sprinter Window:
You can't open them for ventilation
They don't allow you to see out when parked
Opening Sprinter Window
An opening window is a good choice if you're looking for better ventilation or easy access to the outside. These windows feature a sliding or hinged design that allows you to open them when needed.
They're also typically made of tempered glass, more robust and safer than the standard glass used in fixed windows.
Benefits of Opening Sprinter Window:
Better ventilation
Easy access to the outside
Stronger and safer glass
Drawbacks of Opening Sprinter Window:
More expensive than fixed windows
It can be a security risk if left open
Not as effective at climate control
Consider the Size and Placement of the Window
Size and placement are important considerations when choosing aftermarket windows for Sprinters. First, you'll need to decide where to put the window and how big it needs to be to provide the ventilation or light you're looking for.
Regarding size, aftermarket windows for Sprinters are typically much larger than the factory-installed windows. It allows you to open up the space and enjoy the view outside.
However, ensuring that your chosen window will fit properly in the opening is essential. You don't want it to be too small or too big.
Regarding placement, you'll need to decide whether you want the window installed in the door or the side panel. Each has its advantages and disadvantages.
For example, a door-mounted window will provide easy access for ventilation, but it may not let in as much light as a side-mounted window.
Ultimately, the best way to decide which aftermarket window is right for your Sprinter is to experiment with different sizes and locations until you find the perfect combination for your needs.
Choose a Window Style that Complements your Sprinter's Design
There are a variety of aftermarket window styles available for Sprinters, so you'll want to choose one that complements the overall design of your van. Choose the one that fits with the rest of your van's aesthetic, and you'll be sure to love the results.
If you want a sleek, modern look for your Sprinter, blacked-out windows may be the right choice. Blacked-out windows will give your van a more aggressive look that will turn heads.
Clear windows may be the way to go if you're going for a more subtle look. Clear windows will let in more light and won't change the look of your van too much.
Compare Prices and Reviews
Once you've decided on the type, size, and style of aftermarket window you need, it's time to start comparing prices and reviews. Be sure to get a few different quotes so you can find the best deal on the perfect windows for your Sprinter van.
When reading reviews, look for common themes among different customers. For example, if many people have the same issue with a separate window, it's probably best to avoid that model.
Conversely, if there are consistently good reviews, that's a good sign that the window is high quality and worth considering.
Once you've narrowed your options, it's time to decide. Choose the window that offers the best combination of price, quality, and features for your needs. With some research, you're sure to find the perfect windows for your Sprinter van.
Install the windows yourself or hire a professional
When it comes to aftermarket windows for a Sprinter van, you have two main options: hiring a professional to install them or doing it yourself. Both choices have pros and cons, so it's essential to weigh your options carefully before making a decision.
Installing aftermarket windows in a Sprinter van can be tricky, so you may want to hire a professional to do it for you. However, if you feel confident, you can save money by installing the windows. Just follow the instructions carefully and take your time, so you don't damage your van.
If you decide to install the windows yourself, the main advantage is that you will save on the overall expenses. You'll also have more control over the process, ensuring everything is done the way you want.
However, installing windows yourself can be challenging, and if you're not confident in your abilities, it's easy to make mistakes that could damage your van.
The main advantage of hiring a professional is being confident the job will be done correctly.
Professionals have the experience and knowledge to install windows in a Sprinter van properly, so you won't have to worry about doing it yourself. However, hiring a professional can be expensive, and you'll still need to research to find a reputable installer.
Choose the Right Window Producer
In line with the search for professional installers, you should be able to get a producer for high-quality glass like RV Windows.
The Motion Windows division of Peninsula Glass offers the best aftermarket sprinter windows. The company has a team of professionals that designs these windows with passion and personal touch of class and excellence. You can even request a style and design with specific requirements.
If you need the best aftermarket sprinter windows, contact Motion Windows and get a free quotation today!