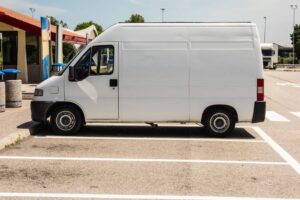 In the United States alone, it's been recorded that the number of small businesses has gone up to at least 30 million. These businesses vary in industries, with a few things in common: utilizing the best cargo van for small businesses for their products and services.
While trucks may look like a no-brainer in terms of service vehicles, cargo vans have gained popularity because of their compact designs and space efficiency. Plus, they're more customizable, perfect in and out of the city, and provide more passenger room compared to trucks.
Why go with cargo vans?
Cargo vans are built to haul more items while maneuvering tight spaces like city streets, which is why small businesses prefer them more than heavy-duty trucks. Plus, with big brands producing cargo vans in the market today, you can expect to have safety features built into these vehicles.
Cargo vans can also be customized depending on the needs of a business. One known example of this is catering vans, which are built from cargo vans. As mentioned, cargo vans are customizable, which means you can configure the space, design, and functionality. For instance, you can have custom windows or doors depending on your needs.
Ford Transit
Starting with one of the go-to vans for businesses everywhere, the Ford Transit offers up to 461.9 cubic feet of cargo space for its bigger and longer variant and up to 3,500 pounds of maximum weight. In addition, this van is available in two engine options, the 3.5-liter V6 with up to 275 horsepower with 262 pound-feet of torque and the 3.5-liter V6 with 310 horsepower and 400 pound-feet torque. This cargo van has a 10-speed automatic transmission with rear-wheel drive, but it's available in all-wheel drive at an extra cost.
The newer 2020 models now have the standard Wi-Fi connectivity, which can accommodate ten devices, an all-new infotainment system that comes in either 4-inch or 8-inch touchscreen with Android Auto and Apple CarPlay, and more. In addition, this cargo van is packed with safety features like an auto emergency braking system, front and rear cameras in split-view, lane-departure warning, blind-spot coverage, and cross-traffic alerts.
Mercedes-Benz Metris
A smaller version of the Sprinter, the Mercedes-Benz Metris offers an excellent cargo capacity while having a compact design for the city streets. It has a cargo capacity of 199 cubic feet with an astounding 2,370-pound maximum payload weight.
The Metris has a seven-speed automatic transmission powered by a turbocharged four-cylinder engine that can produce up to 208 horsepower and 258 pound-feet of torque. In addition, this cargo van offers safety features like blind-spot assist and collision prevention assist.
RAM ProMaster City
Like the Metris, the RAM ProMaster City is a smaller version of the RAM ProMaster, offering a customizable interior with a cargo space of up to 131.7 cubic feet with dual sliding doors and split rear doors for easy loading.
This cargo van is ideal around, well, in the city, with a nine-speed automatic transmission and front-wheel drive. The ProMaster City has a 2.4-liter, four-cylinder engine that produces 178 horsepower and 174 pound-feet of torque. Plus, it offers up to 1,900 pounds of maximum payload capacity. Safety features include a brake assist, an antilock braking system in all four wheels, stability control, and side-impact beams.
Nissan NV200
The Nissan NV200 provides easy loading and access with its low flooring, complete with foldable seats to add more room. It has 122.7 cubic feet of cargo space and a compact design perfect for driving through the city streets. Complete with floor-mounted cargo hooks and roof-racks on the outside.
This cargo van is only available in a 2.0-liter, four-cylinder engine that produces 131 horsepower and 139 pound-feet of torque. Finally, the Nissan NV200 offers excellent fuel efficiency, so you still save a lot while making deliveries.
Chevrolet Express Cargo Van
Nothing portrays the best cargo van for small businesses more than the classic Chevrolet Express cargo van. The Express offers a 313.9 cubic feet cargo space and a maximum payload capacity of 4,280 pounds. Available in a 4.3-liter V6 engine with 267 horsepower and 298 pound-feet of torque, and a 2.8-liter, four-cylinder turbo diesel engine with 181 horsepower and 369 pound-feet of torque.
The Chevy Express offers safety features like the rear camera, parking assist, forward collision alert, lane departure warning, and side blind zone alert.
CONCLUSION
The best cargo van for small business should offer excellent maneuverability, space efficiency, and adaptability to your needs. Find one that can be customized depending on your products and services. All of the vans in this list are perfect for you. It now depends on preference and budget.
Cargo vans can even be customized as a mobile store, so you can go around the city and sell your products. And when it comes to customizing vans, the Motion Windows can give you a hand.
Motion Windows has been offering a variety of quality custom windows for van conversions with more than 40 years in the industry, servicing today's best cargo van for small businesses.
Check out Motion Windows today!