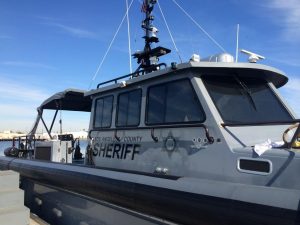 When the going gets tough in the open seas, your boat should be able to endure it. But nothing comes out of any battle unscathed. That's why your boat's damages must be repaired once and for all– Especially if it's a damaged windshield we're talking about.
There are a lot of reasons why your boat's windshield are damaged. Most of it comes from uncontrollable circumstances, while some are effects of the boat being too old. Whatever it is, make sure that professionals look into it. It's also important to make sure that installation process is seamless and perfectly done.
A damaged windshield or boat window pose a lot of threats to you and may cause fatalities. You must repair your damaged boat windshield as soon as possible because:
1. It can lessen visibility
Like any other vehicles, your boat's windshield is where your boat's main control is. This serves as the eyes of your vehicle. If it is heavily damage, visibility will be reduced. This may cause a lot more damage to your boat, or worse, this might cause serious accidents.
A damaged boat window will also keep you from seeing the wonderful scenery outside– we bet you don't want to miss any of that.
2. Cracked mirror can chip off at high speed
Another threat to your safety are the parts and damaged materials of your boat's windshield. At high speed, it can chip or be stripped off, causing projectile all over the boat. These tiny parts, including mirror particles, are dangerous to be stepped or sat on.
Windows usually shatter at the movement of the waves. This can cause mirrors to eventually break and the windows to fall off while in the middle of your voyage. Unfortunately, none of the boat repairmen will be there to save you.
3. It can soak your interiors
Most boat interiors are sensitive to moisture. But with damaged windshield and boat windows, there will be a lot of water that can seep through its cracks. This means more water inside your lovely boat furniture, your non-waterproof things, or inside the hull.
Your boat's windshield and windows protect your interiors from waves and sea water splashes throughout your cruise. If they are damaged, they surely won't function the way they used to.
4. Minor damage can turn to major ones
You're probably thinking. "It's just a small crack. What could happen?" A tiny crack, or a small damage in you windshield might not look that dangerous to you. But should you wait for a bigger damage to repair it?
A small crack or damage, that has a possibility to turn into huge ones, will cause you more danger, and will also cost more. That's why it is recommended that you repair it once you see even a tiny crack that seems harmless. You never know what this damage can bring you during your voyage.
In seeking professional help with boat windshield/window repair
There might be a lot of boat and marine windows manufacturers out there, but it pays to know who are the best ones to trust. When looking for someone to repair or replace your boat windows or windshield, they should be able to:
Provide the best materials
Your chosen boat windshield manufacturer must be the experts when it comes to the materials to be used. For your boat windows and windshield, the glass makes a huge difference. Your chosen repairmen should be able to use materials that come from manufacturers that are experts in the field.
Help you out during installation
Help should be given to those who need it, and with your chosen boat window manufacturer, it's part of the job to help you out. Proper installation is key to making your boat's windows last longer. Professionals have ways of making sure they can stand the test of time.
Guide you in case you want to DIY
They should understand that sometimes, you need to do it on your own too. This shouldn't be a problem for them. But they should also be able to guide you with some pointers you can follow.
Materials can be pricey depending on the damage, or the dimensions of your boat windows and windshield. Make sure they can easily provide you with an honest quotation so you won't be surprised once the bills show up.
Peninsula Glass got your marine and boat window needs covered. You can also request us a quote, or ask our experts for guidance on how to install your new windshield.