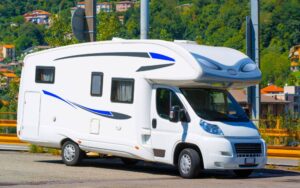 Building an enclosed trailer is a great long-term investment, whether it's for business or travel. It offers a cost-efficient solution to transporting your essentials rather than renting trucks or any similar vehicle every time you need to haul something important. Plus, an enclosed trailer opens up the opportunity for cross-country travellers to haul the ultimate "glamping" camper vehicle for their trips.
Enclosed trailers are recently having a comeback, and people these days prefer to create their own. Here are the reasons why you should build one too:
By building an enclosed trailer yourself, you have total control of the materials needed, and you'll find that it's cheaper than purchasing an actual ready-made trailer. For the exterior of your enclosed trailer, aluminum is one of the preferred choices.
You can also save money on repairs! Building the unit yourself will allow you to know the enclosed trailer part by part, which helps every repair or replacement.
The promise of customization seems endless, from the trailer's overall size to its aesthetic both inside and out. You can even rig your enclosed trailer if you're looking to maximize comfort. You have complete control. All you need is an open imagination and a few inspirations online.

You can customize your trailer in a way that offers more security and more storage for your equipment.
HOMEMADE ENCLOSED TRAILER ESSENTIALS
If you're sold on the idea of building the trailer for yourself, go ahead and have fun with it. But while you're at it, here are some enclosed trailer ideas you should keep in mind:
ENCLOSED TRAILER SHELVING
Having wall-mounted shelves is a great addition to maximize your storage needs. Professionals suggest the use of metal shelving rather than wood for better durability and longevity.
Metal shelves are also great to keep your things in place when driving on bumpy roads. Plus, you can maximize it further by adding shelf dividers or sliding doors or add hooks on the sides.
WORKING STATIONS
An enclosed trailer has a lot of benefits both for business and for travel. By allotting space for a working station, you can cook, do your work, read or write.
You can bring in a table as a working station, but it would be better if you mount one against the wall.
MOUNTED BEDS
When you think of enclosed trailer interior ideas, somehow beds will always be included.
To further maximize your space, try incorporating a folding bed mounted on the wall of your enclosed trailer. Sleeping mats are okay, but having a full-sized bed feels more comfortable. By making it foldable, you can easily clear up space, and move around better.
SOLAR PANELS
For all of your electric needs inside your enclosed trailer, solar panels are more recommended than gas generators. They emit less noise, and it's eco-friendly, so there's no shame in bringing electricity on your camping trip.
Solar panels may seem a tad expensive than gas generators if you buy it now. But over time, you'll notice that having solar panels is more cost-efficient than constantly refuelling your generator every time fuel runs out.
For travellers, if you're set with the electricity inside your enclosed trailer, only bring multipurpose appliances, from electric ovens with built-in rotisserie function to infrared cookers, to save up more space in your working area. Would you need a fridge for the trip? To save more energy for charging your gear or using the lights longer, try bringing a cooler with you.
SUNROOF, VENTS, AND WINDOWS
Experiencing heat is unavoidable for an intimate space like an enclosed trailer. This makes installations that allow better airflow circulation, like a sunroof, vents, and windows, a must. Not to mention that it's a great way to invite the natural breeze and natural lighting in.
Plus, it's also a great solution to let smoke or steam out of your trailer every time you're cooking.
CUSTOM TRAILER WINDOWS FOR ADDED SECURITY AND DESIGN
If you're looking for the right windows to fit your enclosed trailer either for move privacy or better design, Peninsula Glass' Motion Windows offers the perfect ones for you!
Motion Windows offers the best high-quality windows for RVs, van conversions, motor coaches, and enclosed trailers at a very reasonable price. Since 1975, Motion Windows has been providing custom tempered trailer windows with anodized aluminum frames engineered for excellent durability.
We, at Motion Windows, provide custom windows that fit your ideal shape and size, with multiple design options to match your preference.
Here are some of the services that we also offer:
Dual-pane

Single pane

Screens

Sliding window
We also offer the following:
Custom frame that comes in silver or black, or powder coated with the colors black, white, light gray, or almond to fit your trailer's design.

Custom tint options range from clear, light gray, light green, bronze, dark gray, or mirror reflective coating.
Check out Motion Windows today for the best custom windows for your enclosed trailer, delivered for the most competitive customer service experience.